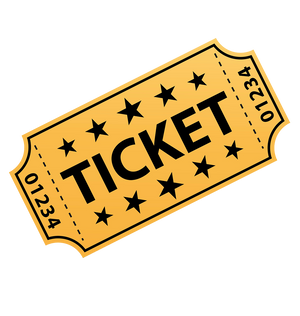 Arena 149
Wednesday Night Public Game Admission Fee
Sale price Price $40.00 Regular price
Allows admission to the Wednesday Night Public Game
Your Ticket is Only valid During time specified on Tickets. Tickets are not valid on any other days or times.
Must be at least 10 years old to participate. Waiver forms are required to be completed in order to play. Cannot be used towards additional discounts or towards private groups. Non-transferable. No Cash Value.
GENERAL INFO -

Public Games are open sessions that allow players of all types, ages and experience to come together and enjoy the sport in a positive and structured environment. You will play a a variety of game modes throughout the session including classics such Capture the flag, Team Death Match (TDM) as well as some unique and special types.

Players can use their own gear and equipment or full gear hire is available for casual players or Airsofters who are just starting out.
You will be evenly split into two teams that will be skill and experience level balanced to ensure a positive and fun experience for all players. New players or those renting can request to be on the same team as each other. Experienced players may be split from each other for balance reasons.
Each round will last approximately 10 - 15 Minutes and there will be short breaks in between to allow players a chance to reload, grab a drink and prepare for the next round.
RENTAL EQUIPMENT -
Included in our rental equipment hire package is:

1 x Semi Automatic Electric M4 Rental Rifle
1 x Magazine with aproxx 350 rounds of Ammo
1 x Full face protection Mask
1 x Impact Vest
RECOMMENDED WEARS -
Players are recommended to wear long articles of clothing that cover arms and legs and shoes suitable for physical activity. Gloves are also highly encouraged and are available for hire on site for an additional fee if players do not have their own.

SCHEDULE -

Arrival time - 6:30 PM
First time players will be required to go through the Safety Brief and Equipment Induction if renting gear. Players with own equipment will be required to have their Airsoft Markers Chronographed and tagged to ensure they fall below our power limit of 350 FPS on a .2G BB (HPA powered Markers limit is 320 FPS on a .2G BB).
First Game Starts at approx 7 PM
Last Game Finishes at 10 PM
Terms & conditions for your purchase of an Airsoft Admission
Terms & Conditions for your Purchase
CHECK IN REQUIREMENT, CANCELLATION AND RESCHEDULING POLICY
If you purchased more than one ticket, please write down all players full names in the notes section at the checkout.

You must cancel your reservation 72 hours prior to your scheduled event day for a refund.
If you would like to reschedule, you must notify the office through phone at 0800 ARENA 149 or info@arena149.co.nz at least 24 hours before your scheduled event date. If you would like to reschedule for a future date but is unsure of the date, your payment is only good for 6 months. Failure to reschedule within the given 6-month period will result to forfeiture of your payment.
AGE POLICY
All players must be at least 10 years of age to play Airsoft.
WAIVER
Every player is required to completely fill out a waiver. Players that are under 18 years of age is required to have a parent or a legal guardian sign their waiver. The Waivers can be completed on site but it is also available on our website at WAIVERS. You are required to complete the waiver before checking in.

AMMUNITION

Packages that come with BBs DOES NOT guarantee the number of games a player will play nor is it a guarantee that the BBS are going to last for the entire duration of the play time provided. BBs included in the packages will most likely not be enough and is solely based on how fast the player shoots. BBs are available for purchase onsite.
$5 for 1 magazine refill (Approx 350 Rounds)
$20 for unlimited refills per player for the session
If you are renting Airsoft markers, outside BBs are not allowed. FIELD BBs ONLY.
EQUIPMENT RENTAL POLICY
A repair or replacement fee will be charged if any equipment rental is broken, lost or unreturned. This fee is a MINIMUM of $100.

MISCELLANEOUS INFORMATION:
The tickets you have purchased is for walk on play only, meaning you will be playing with the general public.  Private group options are available and requires an additional fee, please check out our private session page at https://www.arena149.co.nz/products/book-a-private-game.
NO ALCOHOL is permitted to be consumed 3 hours before or during a game event, otherwise the game event will be cancel on the day and the fee will not be refundable nor exchangeable.